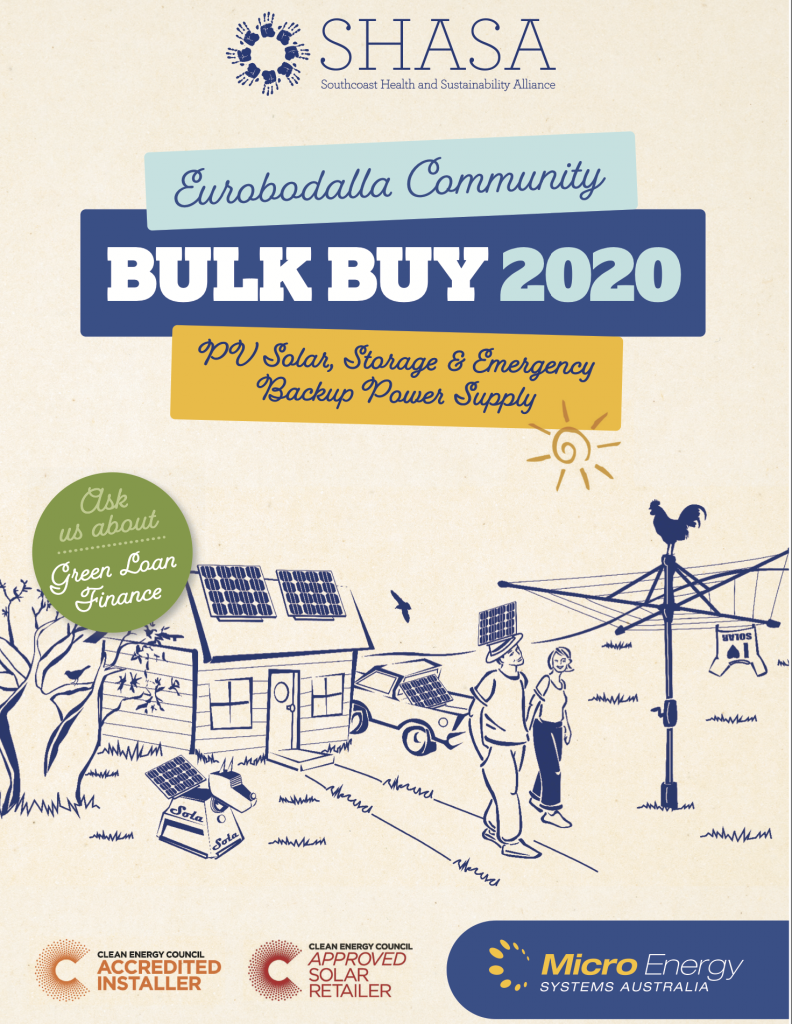 Reliable and robust equipment suited to our coastal environment
Quality products chosen
Affordable pricing with equipment sold at cost
Bespoke system design and quality turnkey Installations carried out by Micro Energy Systems Australia [MESA], a highly experienced, accredited and trusted LOCAL Electrical Contractor
Proven post-sales support and solid system warranty from MESA
Opportunity to train and grow a local workforce
A practical way to both save money and reduce your carbon footprint
A chance to support SHASA, an active local community group contributing to the health and sustainability of the NSW South Coast region
Be part of a movement of local households and business supporting a CLEAN ENERGY future here on the NSW South Coast. Get a quote by calling the MESA office on 02 4473 5988.

can also re-use unwanted Solar panels. They will inspect and test systems before accepting to ensure the panels are suitable. In some cases they can assist with their removal.  These panels are stored and used in off grid systems that are donated to families in need.
Read about our Community Solar Installations next.