SHASA is a not for profit community group established to promote sustainability and solar power on the NSW South Coast
View this email in your browser

March 2021 News
March SHASA Meeting (on ZOOM) Tuesday 9th March 10.30 am – 12:30 pm 
If you haven't already got the link please email  zoom.shasa@gmail.comand we will send it to you.


We are a small group doing a lot and we would love some help.
If you can volunteer an hour or two to help run a SHASA stall it would be greatly appreciated.  These stalls help promote rooftop solar, electric vehicles, and home chargers, and the SHASA Friday Repair Cafe as well as other sustainability issues.
The next stalls are:
Moruya Markets Saturday 6 March 8 am – 12 noon (join Kathryn and Lisa) 
Narooma Oyster Festival Friday evening 30 April, Saturday 1 May 10an – 4 pm. (join Kathryn and Pete)
You just need enthusiasm rather than expertise. Please contact Kathryn Maxwell via either email contact.shasa@gmail.com or ring/text 0467 558 645.
 
Social Media Research: Connecting and sharing in a bushfire crisis
The University of Canberra is undertaking research to better understand how social media facilitates information sharing in a crisis and increases community connectedness. This work will help inform emergency response agencies and others on best practice for use of social media in crises.If you are a social media user and would like to participate in the survey, please click here or use the QR code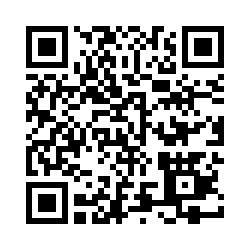 Is there a community facility in the Eurobodalla that you think would benefit from solar/batteries?
SHASA, in partnership with MESA, has assisted a number of community facilities to install solar and/or batteries.  This includes 
SEWACS – Eurobodalla Women's and Children's Refuge
Narooma Men's Shed
Bateman's Bay Men's Shed
Anglican Parish Red Door Hall
Anglican Parish Monty's
Bateman's Bay Surf Life Saving Club
Rally for Recovery Tomakin
CWA Surfbeach

SHASA is currently applying for grant funding to install solar on:
Moruya Pre-School Kindergarten
The Tilba Halls

If you know of a community facility that would be interested in working with SHASA to get solar and or batteries drop us a line at  
contact.shasa@gmail.com .

SHASA goes to Canberra to support Helen Haine's Bill to establish an Australian Local Power Agency


SHASA's Stuart Absalom and Kathryn Maxwell were invited by the Community Power Agency to go to Canberra to show support for Helen Haines (MP for Indi) Local Energy Plan.  Helen tabled the bill to establish a Local Power Agency in the Parliament on Monday 22 February.  We watched the tabling from the parliamentary gallery and then took part in a press conference and later met with Kristy McBain (MP for Eden Monaro) to encourage Labor to support the bill.
 
In Australia, we have plenty of rooftop solar and batteries (small scale) and big solar farms and big batteries (large scale) what is missing is community renewables energy and batteries (medium scale).  The Local Power Agency would operate like ARENA.  It would run a community energy grants program, set up local power hubs to provide the community with technical advice and support, underwrite community energy projects and facilitate community investment in large commercial solar/wind projects.  Supporting community-driven renewables projects would re-invigorate Regional Australia with more local jobs, lower electricity prices, and money staying locally.

SHASA secured grant funding to install a 9.45kW solar system on the Narooma Men's Shed

Pete Phillips and Kathryn Maxwell attended the official opening of the Narooma Men's Shed on Sunday 22 February 2021.  SHASA secured a Federal Government Community Energy Efficiency and Solar Grant for MESA to install a 9.45kW solar system on the new building. 
The Men's Shed will now use the sun's energy to run their power tools. Nice.

Electric Vehicle Home Chargers installed for the SHASA Nissan Leaf
MESA recently installed a 7.2kWh electric vehicle charger at the homes of the SHASA Coordinator, Louise McFadden, and the SHASS President Kathryn Maxwell.  These allow for much quicker recharging than using a trickle charge through a powerpoint.  Both Louise and Kathryn will be charging the electric car from power generated by their rooftop solar systems.  

These 7.2 kWh electric vehicle chargers can charge a range of electric vehicles. Contact Steve Lisa at MESA to find out more info (0410 790 616).

The SHASA Repair Cafe opens every Friday 5th February, 9 am – 12 noon (Red Door Hall, off Page St)
The Tec Exec are on hand at the Repair Cafe every Friday to assist you with any challenges you are having with your mobile phones, tablets, and laptops.  Do you want to learn how to manage your apps, with ISP provider is best for you, any NBN problems, how to manage your settings, what software is best for you, IT security.  Trish, Jack and Luke will be more than happy to help you.


Bring along your broken items and find out if they are repairable. You will be amazed at what can often be fixed! For more information call Deb Stevenson on 0417 835 169 or email contact.shasa@gmail.com

Alan Kohler: Australia's solar tsunami to trigger coal collapse
The coal-fired power generation industry is on the brink of collapse.
Although coal generation must end eventually if we're to have zero carbon emissions by 2050, the transition to renewables is happening a lot faster than expected, and neither the national grid nor the coal industry is ready for it.
The main reason the industry and government have been caught out is clear: The lack of clear policy leadership from Canberra has led to confusion, under-investment and complacency.
The transition is happening quickly because of a boom in household rooftop solar, and ironically the coal generation companies themselves are partly to blame.
"With marginal generation costs of zero for solar and near zero for wind, coal generators will soon start losing money overall, as daytime prices in particular collapse. In fact, the wholesale price is sometimes negative during the day."
They are cutting their own throats by offering generous feed-in tariffs – that's the price households get for selling surplus power back into the grid – in the drive to sign up those customers for when they might need to buy extra power at night and on cloudy days.  Read More

SHASA/MESA Solar bulk buy
To find out more about the Solar Bulk buy call Lisa from MESA (0410 790 616). Or download the Solar Bulk buy flyer here.
 
Get involved with SHASA
Annual membership of SHASA is only $5. You can pay here using Paypal or a credit card. And if you are feeling generous you can also donate.

Join SHASA and help our community improve sustainability and increase renewable energy in the Eurobodalla  contact.shasa@gmail.com
 
Read our previous SHASA Monthly Newsletters here.