Allison Worrall published the following article in Commercial Real Estate: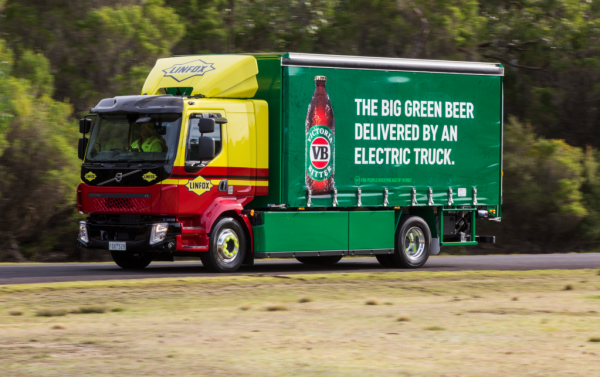 The rise of electric vans and trucks is shaking up the industrial and logistics sector, as major property players wrangle with the enormous task of readying for an electrical revolution.
Fleets of new electric vans and small electric trucks are already on major urban roads across the country, delivering everything from mail and furniture to crates of beer.
But the switch to electric vehicles is hardly simple; it poses major operational challenges for private enterprise and the energy authorities.
For example, a 600-kilowatt truck battery that takes almost 14 hours to charge and lasts for fewer than 500 kilometres will only make it just over halfway on a trip from Melbourne to Sydney. If the truck driver could swap out a new battery, where was the second battery charged and stored along the way? And can our electrical grid actually meet the huge demands that are required to charge many batteries at once?
These are the questions Ben Caporale is unravelling. A senior project manager with consultancy firm TMX global, Mr Caporale has noticed a significant increase in the number of companies looking to electric vehicles to reduce their environmental footprint.
"It is going to be one of the key pillars for organisations to meet their zero-emissions goals that will have impacts on their logistics operations, particularly with the shift into e-commerce and more centralised delivery," Mr Caporale said.
Roughly 20 per cent of the nation's registered vehicles are trucks, which are responsible for about 100 million tonnes of carbon dioxide emissions each year.
In a nutshell, electric vehicles have a key role to play in reducing emissions and air pollution. And major car manufacturers know it: Scania, Mercedes, SES and Volvo have all invested in the production of electric vehicles.
One of the sector's key challenges is the time required to recharge the battery following a trip, combined with the distance a vehicle can travel on a full charge.
"It takes 1 to 15 minutes to fill a truck with diesel, " Mr Caporale said. "Depending on the batteries we're talking about, it can take 13 or 14 hours to charge a battery."
"There's a huge amount of operational considerations just because of the size of our country. Even just driving from Melbourne to Sydney is the same as driving from the top to bottom of Italy."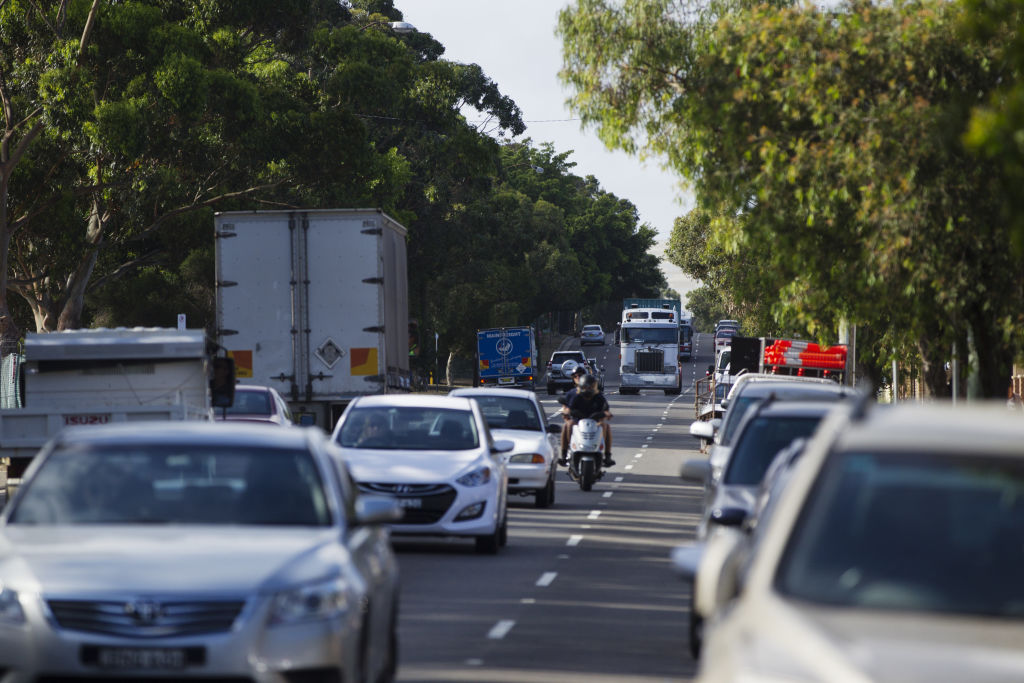 Introducing a swap-and-go system of exchange stations along long-haul legs could allow trucks to swap batteries and stay on the road. But truck yards would need additional space and electricity, requiring immense infrastructure works along long-haul legs.
In the shorter term, it's likely more electric vans, and small trucks will be adopted by organisations in urban centres travelling shorter routes. Large companies such as Woolworths and Ikea already have fleets of electric delivery vans on the road.
Last month Linfox announced it would deliver more than 100,000 cans and stubbies of VB beer across Melbourne each week in its first mass-produced electric truck fleet. The VB truck is the first Volvo FL all-electric in Australia, travelling up to 250 kilometres on a single charge.
Linfox Executive Chairman Peter Fox said Australia's domestic freight task had doubled in the past decade and would only continue to grow.
"The majority of Linfox's carbon emissions come from transportation tasks," Mr Fox said. "As we continue our journey to act sustainably and achieve zero net emissions by 2030, the way we operate will change in response, with more electric vehicles planned for our fleet and increased use of rail transport where viable."
The rise of electric vehicles has become a hot topic in the industrial sector as developers look to meet the demands of environmentally conscious tenants.
"It is one of the most commonly asked questions from industrial occupiers about how we can accommodate for their future EV goals," Mr Caporale said.
He said sites would need significant electrical infrastructure upgrades and additional space for charging or the storage of batteries – a costly endeavour.
"Based on the current information we have, we're not talking about a 20 to 30 per cent increase in the power to the site. It could be 10 times the amount of power the site currently has to what it might need in the future."
"The energy authorities will also have to complete significant infrastructure upgrades from zone substations to industrial properties to accommodate this future increase in electrical demand for electric vehicles."
With no upgrades currently underway, the viability of electric vehicles in Australia remains unknown.
"Everyone knows it's coming," Mr Caporale said. "But that final solution of a full-scale industry-wide rollout is not fully understood."