By Megan McClelland, Baypost
August 8 2023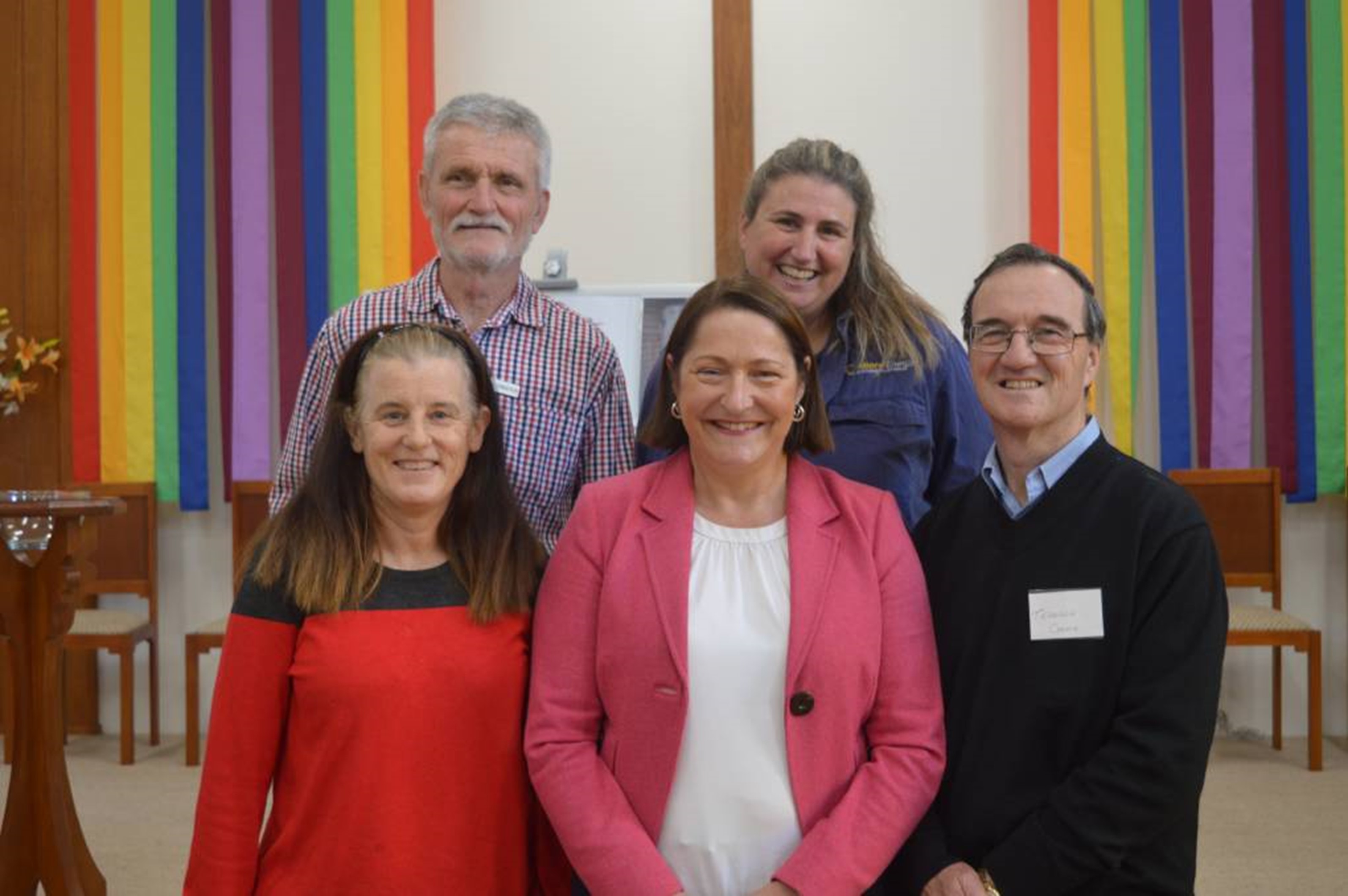 Batemans Bay's very first community-run bushfire and heatwave haven is now open and operational.
The project to establish a safe community space in the area began during the Black Summer bushfires, which left the Eurobodalla community in distress and hundreds of homes destroyed.
South Coast Health and Sustainability Alliance (SHASA) spearheaded the project, which has helped the Uniting Church in Batemans Bay transform into an accessible, resourceful facility to provide security and safety during intense weather events.
SHASA president Kathryn Maxwell and Gilmore MP Fiona Phillips officially opened stages one and two of the haven on Friday, August 4 and thanked those who donated more than $24,000 to establish the vital facility.
The project was also backed by two federal grants through the Preparing Australian Communities and Strengthening Rural Communities programs, amounting to $123,780.
The funding has seen an emergency power supply with a large solar array, battery storage and a backup generator installed at the Uniting Church.
"I saw firsthand how much our communities needed facilities like this during the bushfires," Ms Phillips said.
"People were often stranded without appropriate facilities, and it just wasn't good enough – I knew something had to be done."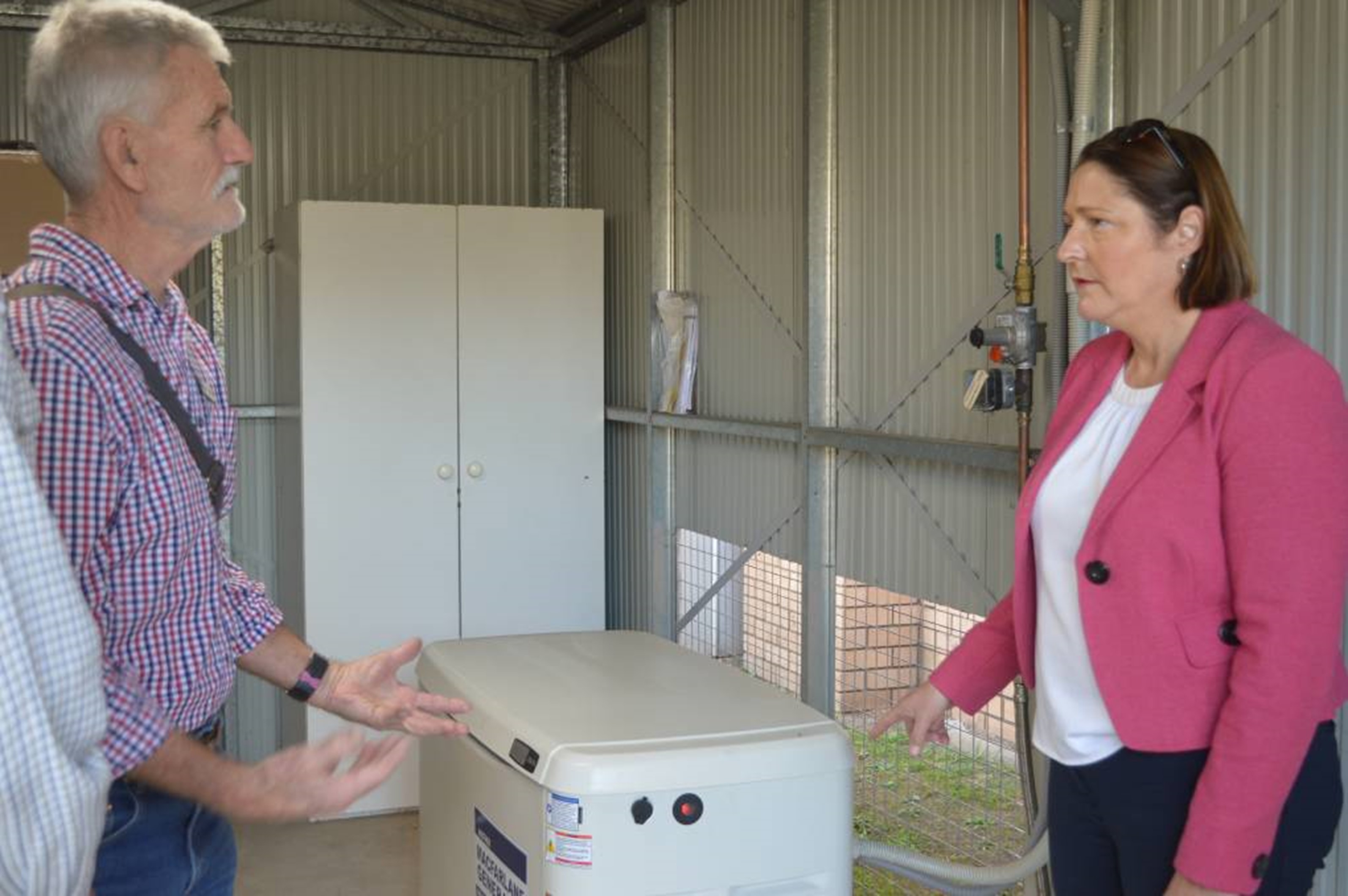 The funding has led to the installation of accessible bathrooms and furniture so vulnerable people can rely on the Uniting Church during bushfires and heatwaves.
"The community banded together to transform an old sporting facility into a bushfire haven and I am so happy I was able to help with funding to get this project done," Ms Phillips said.
Other improvements include power and lighting to the generator shed and main switchboard, two air conditioners, a HEPA filter system and a new ground floor fire escape door.
The upgrades assist the Uniting Church's existing initiatives including their Pivot Point Outreach Centre and Food Bank which aims to provide emergency groceries and supplies for those experiencing hardship.
SHASA president Kathryn Maxwell said the environmentally-friendly improvements will improve the community's resilience.
"I feel so passionate about this program," she said, "It's not just creating havens, it's actually enabling a reduction in the running costs which helps to keep these facilities going".
"It's all about sustainability and resilience."
There are now six havens in the Eurobodalla: two in Narooma, three in Moruya and one in Batemans Bay.
She said SHASA endeavours to install similar energy-saving facilities in 11 more community-owned buildings and five council halls.
"In the end, we'll have a network of 22 of these [havens] across the Eurobodalla."
Ms Maxwell thanked Lisa Cornthwaite from Micro Energy Systems Australia who worked with Uniting Church members and Tim Powell of South Coast Electrical Solutions to install solar panels, air conditioners and the HEPA filter.
"Let's keep our fingers crossed we don't have to use them too many times, but knowing that they are here will provide us peace of mind," said Ms Maxwell.